A Digital Newsletter from the Georgia Council on Developmental Disabilities • June 2019

---
In This Issue: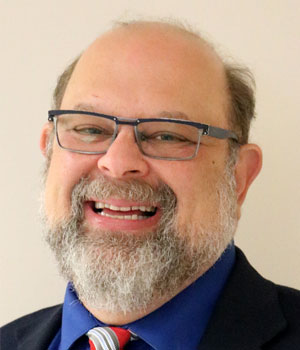 A Message from the Executive Director
We are almost half-way through 2019. The legislative session has ended, Governor Kemp has signed or vetoed legislation and GCDD is already planning for 2020. While many might consider this most recent legislative successful, there remains much work to be done. I want to encourage you to see your legislators while they are at home. You might see them at the gas station, Home Depot or the grocery store. Wherever you see them, ask about how we will address the waiting list or move the remaining people in state institutions into the community.
There are two areas that we continue to see progress. First, we continue to have legislative support for funding inclusive post-secondary education (IPSE). The legislature has funded schools, scholarships and teachers. We anticipate continued growth in the number of universities and the number of students. Just last month, there were graduations at each of the IPSE programs where proud students, parents and teachers celebrated what many considered impossible just a few short years ago.
The second important issue is the work being done to increase the number of people with developmental disabilities who are going to work. Last year, the legislature adopted legislation to create an Employment First Council. This group has met three times and has submitted an initial report to the legislature. At the same time, the Department of Behavioral Health and Developmental Disabilities gathered people to discuss how to proceed with the goal of tripling the number of people in competitive, integrated employment by 2025. This is supported by the legislature's decision to increase the funding for employment by 10%.
In this newsletter, look for updates on legislation, excerpts from GCDD's storytelling project and our Annual Report. Also, make sure to put on your calendar events such as Judy Heumann in Decatur on October 29 – and don't forget the Georgia Disability History Symposium on October 30 in Athens.
Finally, I report with sadness (and joy!) that Hanna Rosenfeld is leaving GCDD after three years to pursue a law degree. Hanna has been a superstar since she joined us. Whether at the Capitol or a People First dance, her values and commitments can never be questioned. She is a true ally of people with intellectual/developmental disabilities. While she leaves us now to pursue her education, I imagine we will see her again in the future working for those who are marginalized in our society.
Check out GCDD's website and join our advocacy network so that you can stay informed. We hope you enjoy reading this newsletter and we want to hear from you. Let us know your thoughts and comments about the magazine by writing to .
---
Public Policy for the People: Advocating in the Off-Season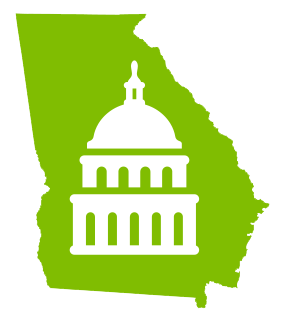 Public Policy for the People provides public policy updates as it pertains to people with disabilities here in Georgia.
They say if you are not at the table, then you are on the chopping block. As disability advocates, it is imperative that we join the table to voice our opinions and educate our leaders about issues facing our community. We cannot wait until the legislative sessions rolls around in January to start this important work; rather we need to engage in advocacy all year long. We also cannot wait for an invitation to join the table; sometimes we need to invite ourselves.
Consider politely inviting yourself to the table to be your summer homework. All tables, be they local, state or federal, are equally important. Join state agency advisory councils, write letters, make phone calls, attend meetings and town halls or even set up a one-on-one meeting with your elected officials. Educate them on issues of importance to you, such as the waiting list for NOW and COMP waivers, the lack of accessible transportation in your community or even simply the need for a curb cut on your street. No issue is too big or small for advocacy.
*Note that your two U.S. Senators and your one U.S. Representative are your elected officials who work on federal laws and spend most of their year working from Washington, DC.
Finally, make sure you, as well as your family and friends, are all registered to vote. No matter where you fall in the political spectrum, you should be voting in every election. If we want elected officials to take our opinions seriously, they need to know that the disability community is a community of voters! Voting equals influence. Influence equals power. Power means your problems get addressed. Visit the Georgia Secretary of State's Online Voter Registration System to register to vote today!
Keep reading for Georgia's policy updates on the bills that we spoke about in the Spring issue, updates on Employment First, and more!
Policy Update - Georgia's New Laws and What They Mean for People with Disabilities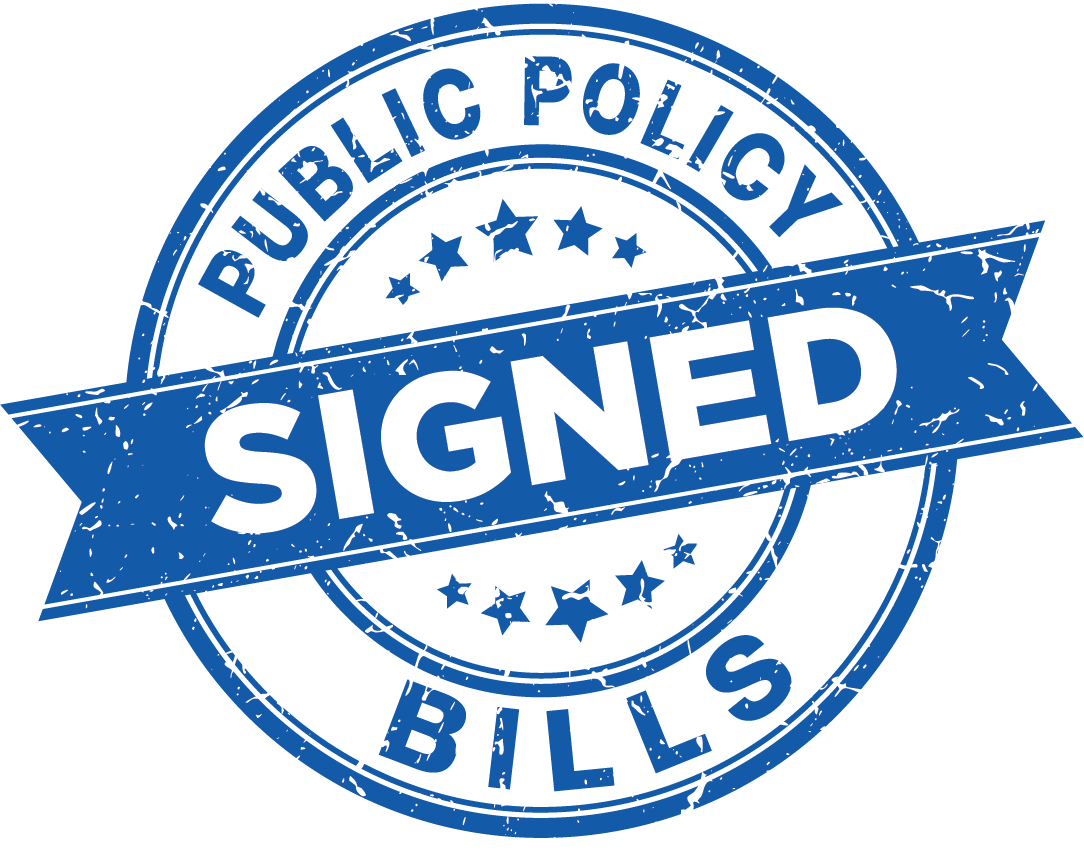 In the Spring Edition of Making A Difference magazine, GCDD's Public Policy team shared the bills that were passed and sent to Governor Kemp's desk for signature. Read below to find out which bills were signed into law or vetoed and how they impact people with disabilities.
SIGNED - SB 106: Partial Medicaid Expansion

Georgia's partial Medicaid Expansion Bill, SB 106, has already been signed into law by Governor Kemp. SB 106 allows Governor Kemp to submit two waivers to the Centers for Medicare and Medicaid Services (CMS). The first waiver is a Section 1115 Waiver, which would allow Georgia to cover people living up to 100% of the federal poverty level with Medicaid. The second waiver is a Section 1332 Waiver which looks at the private health insurance markets and might seek to reduce costs for consumers through innovative strategies. At this time, no official waiver proposal has been shared. Of note, Section 1115 and 1332 Waivers are different from the HCBS Waivers (NOW, COMP, SOURCE, CCSP, & ICWP) we often speak about in the disability community. Additionally, SB 106 includes a time limit on waiver submission which means that should a future Governor wish to submit an additional waiver, new legislation would be needed.
There may come a time in the future though when we need your help to make sure any waiver proposal takes the needs of Georgians with disabilities into account.
SIGNED - HB 324: Low THC Oil Access in Georgia

As you may recall, the legislature has previously allowed Georgians with specific medical conditions to use low THC oil, a form of medical cannabis. However, there was previously no legal method by which qualifying people could obtain the low THC oil. HB 324 creates a system for in-state cultivation and distribution of low THC oil to those eligible. The University of Georgia and Fort Valley State University are charged with creating medical marijuana programs. Additionally, up to six licenses will be granted to private companies interested in production and distribution. It is important to note that HB 324 only applies to a very specific population using low THC oil. For the vast majority of Georgians, marijuana remains illegal.
SIGNED - HB 316: Voting System Update

One of the more spirited issues debated this legislative session, HB 316 updates Georgia's voting system. Specifically, it states that elections in Georgia will use, "scanning ballots marked by electronic ballot markers" and counted "using ballot scanners." Additionally, the "electronic ballot markers" will provide voters with, "paper ballots which are marked with the elector's choices in a format readable by the elector" – essentially a receipt. Further, the bill refines the process by which voters are removed from the voting rolls, as well as regulating voting location closures in advance of an election.
SIGNED - HB 79: Parental Rights for Parents who are Blind

Spearheaded bythe National Federation of the Blind, Georgia Affiliate, HB 79 seeks to diminish the discrimination parents who are blind face when raising children, specifically as it relates to, "the courts, the Department of Human Services, or a child-placing agency in matters relating to child custody, guardianship, foster care, visitation, placement or adoption." Additionally, provisions are included for supportive parenting services meant to, "assist a blind parent or prospective blind parent in the effective use of nonvisual techniques and other alternative methods to enable the parent or prospective blind parent to successfully discharge parental responsibilities."
SIGNED - SB 2 / SB 17: Internet Access in Rural GA

SB 2 and SB 17 allow electric membership corporations and telephone cooperatives to provide internet to their customers. As these companies already operate in rural Georgia, the legislature hopes this change will allow for broadband services to finally blanket Georgia's rural communities. It is believed that broadband access will improve these communities' desirability as business locations, as well as improve local healthcare services and educational opportunities.
SIGNED - SB 48: Mandatory Dyslexia Screening in Schools

SB 48 requires that all public schools screen their students for dyslexia starting in kindergarten. Implementation is not required until the fall of 2024. In addition to screening, the bill also makes provisions for increased teacher training. Of note, the screening mandate will not go into effect unless the Georgia General Assembly approves funding for the program.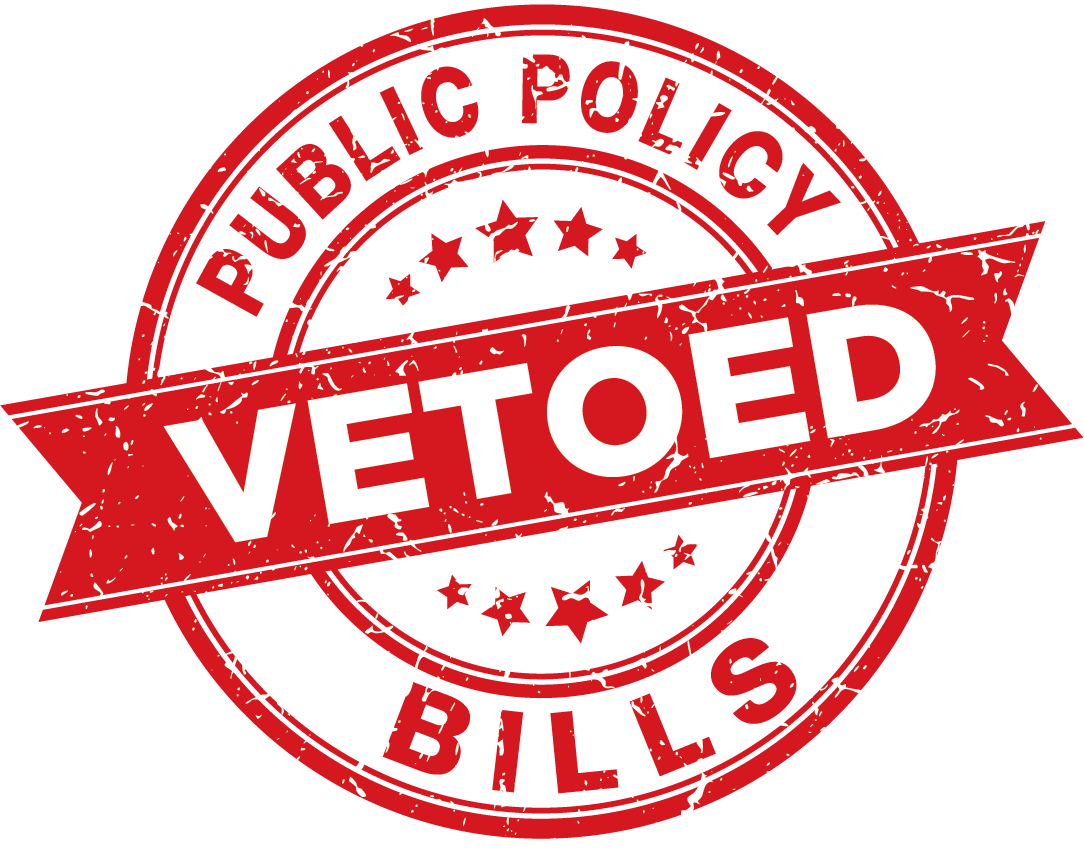 VETOED - SB 15: School Safety

SB 15 looks at improving safety in Georgia's schools through updated safety plans and drills, as well as routine threat assessments. Additionally, the Georgia Information Sharing and Analysis Center is charged with creating a smartphone app for reporting suspicious activity in schools. As schools in Georgia are largely controlled at the local level, it is important that parents of children with disabilities show up to local forums and meetings to ensure the needs of students with disabilities are considered as schools seek to improve safety Learn more about the signed and vetoed bills.
Georgia's Employment First Council
As you may recall, in May 2018 House Bill 831, the Employment First Act, was signed into law. This law created a 14-member council, comprised of members of the disability community, state leaders and business representatives that will make policy recommendations to advance Employment First initiatives. In fact, GCDD's Executive Director Eric E. Jacobson and GCDD Council member Parker Glick are members of the Council.
The basic tenet of Employment First is that competitive, integrated employment is the first and preferred outcome in the provision of publicly funded services for all working-age citizens with disabilities, regardless of the level of disability.
As directed by law, the Employment First Council will submit a biannual report to the governor and the General Assembly with recommendations for moving Georgia towards becoming an Employment First state.
The first biannual report has been released and can be found in its entirety here: http://bit.ly/EFirst.
Of particular interest is the Council's list of goals on page six. The Council's primary focus will be to evaluate how Georgia is currently doing in terms of practicing the tenets of Employment First. In pursuit of this goal, the Council is working to document the actual experiences of people with disabilities as they apply for state funded services, "with the goal of creating a better and more effective experience for both the individual and the state."
Therefore, feel free to reach out to the Council's chairman, Georgia Vocational Rehabilitation Agency's Executive Director Shawn Ryan at and Charlie Miller at to give your feedback and suggestions on how this Council can best move forward to support competitive, integrated employment for Georgians with disabilities.
Learn more about the Employment First Council.
Read the Employment First Report - March 2019.
---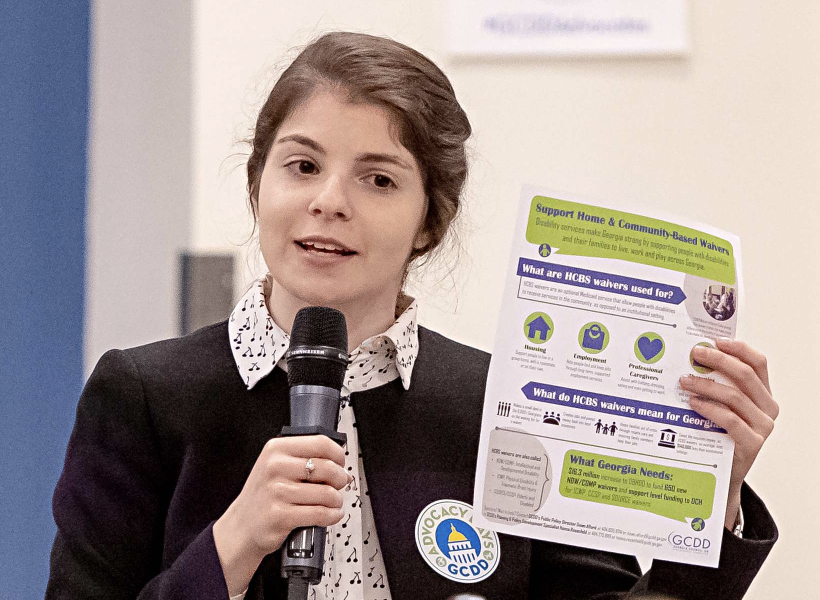 Saying "Farewell" to Hanna Rosenfeld
As GCDD's resident policy and planning development specialist, Hanna Rosenfeld has helped lead the organization's advocacy and policy efforts over the last three years. Some of the signature initiatives she's helmed include Advocacy Days at the Georgia State Capitol, Take Your Legislator to Work Day and Public Policy for the People.
Now, Hanna is preparing for her next step as she enters law school at the University of Georgia in the fall. Below, some of the GCDD team reflects on Hanna's work and shares their well wishes for her future endeavors:
it is difficult for me to put into words what my favorite parts of working with Hanna have been because there have been so many. Hanna truly has the whole package – a tireless work ethic and a smart and savvy disposition – among many other admirable qualities. She also has what cannot be taught – a sincere dedication to see liberty and justice for people with disabilities. This is why I know that she will succeed in whatever she does. While I am so sad to see her go, I simply can't wait to see all the great things she will accomplish for our community, state, nation and world!
— Dawn Alford, Public Policy Director
Hanna is the consummate collaborator. She's quick-witted and very precise but open to feedback and stellar at providing it constructively. Hanna can laugh at anything, even a wheelchair gone awry or a document needing total reorganization. She stays calm and poised and helps the team get through ups and downs with grace. Her unflinching poise and kindness, coupled with deep insight and analysis, are rare finds. We know the world will benefit from Hanna's journey, wherever it takes her as a lawyer, and we wish her joy along the way.
— Kate Brady, Deputy Director
Hanna's a good example of how, when you carry yourself with confidence and professionalism in the workplace, others will definitely take you seriously – no matter how young or old you are. I so admire her professionalism and poise, and I wish her the best. My advice to her includes, "Make connections and develop as many working relationships you can while you are back in school. These will be a valuable part of your professional network in the not-too-distant future."
— Starr Bruner, Transition Specialist
Hanna is pleasant, hardworking, conscientious, knowledgeable, mature beyond her years and easy to work with. I can already see her being an excellent attorney! Her attention to detail and her drive to advocate on behalf of others is admirable. I will miss her tremendously. I will certainly remember Hanna's cheerful singing in the hallways – sounding like a Disney princess! When we first met, I told Hanna some personal information about myself. She didn't respond with a lot of questions or judgements. She simply said, "Welcome to the tribe!" This made me feel accepted. Congratulations on your acceptance into law school! Peace and blessings on your journey. Mazel tov!
— Lisa Eaves, Operations & Contracts Director
In the one year during which I have had the privilege of working alongside Hanna, she has earned my respect as a colleague, a policy expert and a friend. Her competence, confidence and skill sets are seldom seen in someone who is so fresh in her career. The world is already a better place with Hanna working toward her goals, and I wish her nothing but the best in this next step.
— Hillary Hibben, Media Relations Director
Small in stature but stout of heart! Hanna possesses great passion, intelligence and work ethic. I'm positive the upcoming chapters in Hanna's book of life are written to include much success and the career of her dreams. Blessings for your future endeavors!
— Kina Jackson, Financial Manager
I am so proud of the work that you accomplished while at GCDD. I knew when we went to the People First conference after you were hired that we had made the right decision. You immediately were a part of the group, accepting and accepted by all. While you leave us now, we know that you take our values and message wherever you go. Good luck in the future.
— Eric Jacobson, Executive Director
My favorite part about working with Hanna is her bubbly personality and willingness to help out. Her attention to detail and quality of work made collaborating with her easy and fun! Also, Hanna and I have similar humor and tend to make eye contact at the perfect moments. (We even wished for a pass-through in our shared cubicle wall to communicate!) Her attention to detail, incredible work ethic, determination, kindness, directness and hilarious sarcasm will be missed. My final thoughts: Don't let anyone tell you that you can't conquer the world, because you will. Approach everything you do with empathy, openness and a healthy dose of good humor. I'll miss you, Hanna!
— Gabrielle Melnick, Grants & Contracts Coordinator
Hanna is reliable, helpful, forward-thinking and an overall great colleague! Sitting next to her has created a lot of fun memories, as we shared many laughs. We also share a love for anything food! Hanna is so intelligent and has a quiet, yet commanding presence about her, and I wish only the best for her. I have no doubt that she will succeed at whatever it is she pursues in her future. I want her to keep the pure quality that she has in dedication to her work – but also in always making sure she's aware of those around her and how she can be of service. She will be missed TREMENDOUSLY.
— Kim Person, Executive Assistant/Meeting Planner
Hanna always has a smile on her face and disability advocacy knowledge in her brain. Oftentimes, it was this magic combination that helped me get answers to hard questions and complete tasks quickly. She makes my day informative and enjoyable.
— Maria Pinkelton, Public Relations Director
---
GCDD Deputy Director and Council Member Appointed to State Rehabilitation Council
GCDD is thrilled to announce that its Deputy Director Kate Brady and Council Member Deborah Hibben have been appointed by Governor Brian Kemp to the Georgia State Rehabilitation Council (SRC).
The SRC is a federally mandated council composed of Georgia citizens from across the state, appointed by the governor to represent a broad range of individuals with disabilities and stakeholders. The SRC collaborates with the Georgia Vocational Rehabilitation Agency (GVRA) to develop plans for services and make recommendations to assist individuals with disabilities achieve employment and independence.
As deputy director, Kate Brady guides strategy and organizational impact at GCDD. She also manages GCDD's employment, self-advocacy and transition agendas through the development of organizational partnerships. With nearly two decades of experience, Brady has worked in the fields of disability services, policy research and advocacy, across such systems as Vocational Rehabilitation, Medicaid, Social Security and Workforce Development.
"Adept at problem identification and process improvement – as well as program design, implementation and evaluation – Kate has vast experience leading organizational, team and individual change," said GCDD Executive Director Eric E. Jacobson. "She will certainly be as asset to the SRC."
Deborah Hibben, a GCDD council member since 2012, is a parent advocate of a young woman with Down syndrome. A retired educator with 38 years of classroom and administrative experience, Hibben is passionate about helping shape the future of young people. She also knows firsthand the struggles families of people with disabilities face, and she is eager to begin working with the SRC to implement plans that benefit Georgia's residents.
"Deborah is a tireless advocate – not only for her daughter, but for all people with disabilities," said Jacobson. "Even with her impressive professional résumé, we at GCDD know her most treasured titles are that of 'mother' and 'advocate.' Her passion and perspective will serve the SRC well."

For more information about the SRC and GVRA, visit the Georgia State Rehabilitation Council website.
---
Donald's Hats
Donald Wiley loves sports. He especially loves anything football-related, particularly the Atlanta Falcons. Even though football is number one, he will gladly talk about basketball and the Atlanta Hawks. Donald has cerebral palsy, and he is unable to work. If he could have a job, Donald would love to travel the world and be a sports writer.
One of Donald's favorite pastimes is to go to his barber shop, where he gets his haircut and visits with other patrons at least once a week. He has good friends there, and that's where he gets most of his news and gossip about sports. It's also where he met his friend, Osaiah, who is Donald's longest friend. Osaiah takes him to Atlanta Falcons games. Donald has a signed picture of Michael Vick on his bedroom wall.
He's extremely proud of his hat collection – baseball caps, camping hats, but most of all his grandfather's fedora. He called his grandfather Pop, and he's very proud to have a picture of himself dressed up for Sunday morning, looking quite dapper and wearing Pop's hat.
Donald has a speech impairment called apraxia. He communicates with the people who know him best in a variety of methods. He can get his mom's attention from the other room simply by making his wheelchair click a couple times. However, he doesn't like wearing the MedicAlert device she got him because one of them – each accuses the other – accidentally set it off one time and the ambulance, fire and police all showed up at their door unannounced. They've agreed for now to leave the device on his bed for night-time use only.
He is a proud voter and participates in lobby days at the capitol. He and his mom have also gotten to know Hank Johnson, their U.S. Congressman. Jackie is also a very active citizen advocate, and she stays informed about her son's evolving needs. She knows all of the codes and policies that provide resources to help her with Donald's care.
Donald receives funding for services through the Independent Care Medicaid Waiver. Thanks to the waiver, Jackie is able to hire two caregivers to come in shifts and help her throughout the week with Donald's care. Jackie worked for 40 years at the Grady Emergency Room, but due to Donald's needs and a decline in her health, she recently retired.
The waiver has literally changed both Jackie and Donald's lives. Still, Jackie was resistant to the idea at first. "At first, you know, being a mother, I didn't want to hear it. I kept putting it off. I said, 'He's my son, I can take care of him on my own. I don't need anyone's help,'" Jackie says of how her journey began.
Now Jackie talks to other parents about why they should start the Medicaid waiver application process early. She has chosen to self-direct Donald's Medicaid waiver, which enables her to have direct control over who she hires and how Donald's plan of care is implemented.
Caregivers assist Donald with bathing, dressing, and other activities of daily living. Not only do they give him encouragement to stretch on his own, they get him out into the community to movies, go out to eat, to museums and even to the doctor. One of Donald's caregivers, Ann, just started a couple of months ago, so they're just getting used to each other. The other caregiver, Vonda, has been in his life for a long time.
Vonda encourages Donald to use and stretch his hands, which are curled up as a result of his increased muscle tone. She urges him to try and extend his fingers more than he'd generally like. She wants to help keep him as flexible as possible. This is very important. If his digits continue to become more contracted, he would not be able to operate his electric wheelchair or feed himself. It would greatly impact his independence and reliance on other people.
Thanks to the waiver and his mom, Donald gets the care he needs. He also has the support and assistance he needs to do things he really enjoys. He loves to watch action/suspense films, especially ones about the army and explosions, and he's a huge fan of Lethal Weapon. He's even getting into the new Lethal Weapon television series that started this season, watching it faithfully every week with his mom.
Even more than movies or television, Donald loves music. He got a great, new speaker for Christmas, and he feels like he could listen to his music all day. At Briley Baptist Church, where he and his mom are long-time members, Donald was the star of last year's Christmas play, dancing alongside a ballerina in his wheelchair in a duet they practiced for several weeks.
Donald's story is a part of the GCDD Story Collection Project. The project's goal is to collect 75 stories representing the experience of individuals living with a developmental disability in Georgia.
---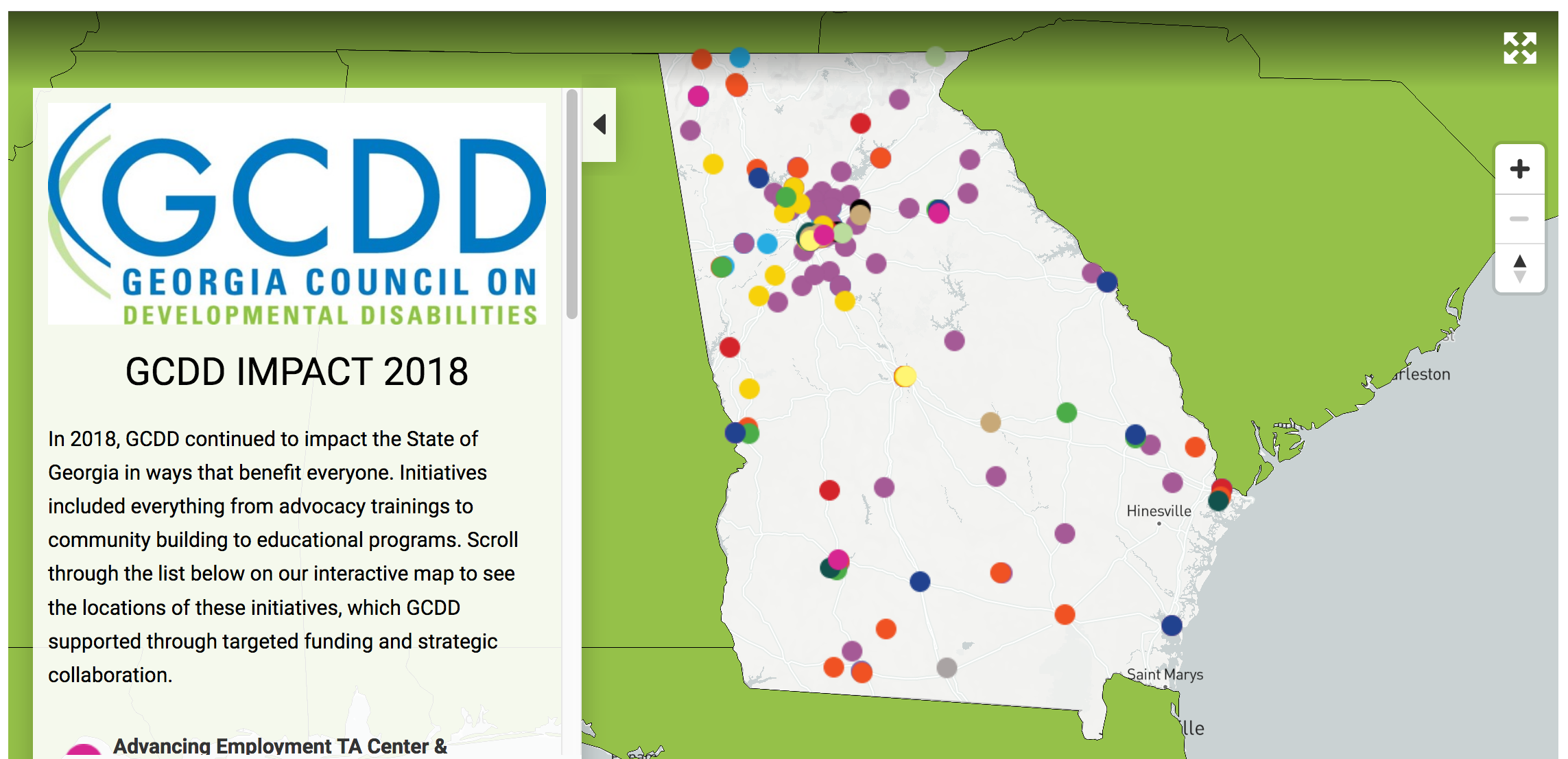 2018 Annual Report - Zoom into GCDD's Interactive Map!
In 2018, GCDD continued to impact the State of Georgia in ways that benefit everyone. Initiatives included everything from advocacy trainings to community building to educational programs. GCDD created our 2018 Annual Report with an interactive map that shows you the sites that hosted these initiatives, which GCDD supported through targeted funding and strategic collaboration. Check out GCDD's Annual Report.
---

Save
Olmstead at Twenty: The Past and Future of Community Integration
August 8-9, 2019
Georgia State University
Atlanta, GA
SAVE THE DATE - An Afternoon with Judy Heumann
October 29
11 AM - 1 PM
Decatur, GA
Information coming soon!
Additional events and conferences