Georgia Developmental Disabilities Network COVID-19

The Georgia Developmental Disabilities Network (GDDN) is a consortium of 14 Georgia disability focused organizations that are committed to connecting people with resources during the COVID-19 pandemic. GDDN routinely hosts phone calls to support individuals with disabilities, parents and family members, caregivers and other stakeholders to share COVID-19 challenges. The webinars provide resources for Georgians with disabilities and other stakeholders that offer guidance on navigating various topics such as Medicaid waivers, employment, Appendix K and more.
The resources are available below. Click the category of interest below and access various links, recordings and information. For questions, email .
GDDN partners include: Adult Disability Medical Healthcare, The Arc Georgia, Bobby Dodd Institute, Center for Leadership in Disability at Georgia State University, Department of Public Health Georgia, Down Syndrome Association of Atlanta, FOCUS, The Fragile X Association of Georgia, Georgia Advocacy Office, Georgia Council on Developmental Disabilities, Institute on Human Development and Disability at the University of Georgia, Parent to Parent of Georgia, Spectrum Autism Support, Education and Resources, Tools for Life - Georgia's Assistive Technology Act Program and Uniting for Change.
Why COVID-19 Vaccines are Important for People with Developmental Disabilities
People with developmental disabilities, have been disproportionately negatively affected by COVID-19 and are at a significantly higher risk of more severe illness or death if they contract COVID-19.
Unvaccinated individuals are 3.6x* more likely to be hospitalized than individuals who have received a COVID-19 vaccine.
COVID-19 vaccines are safe and effective at reducing hospitalizations, severity of COVID-19, and death.
COVID-19 vaccines are now approved for anyone over the age of 6 months.
*CDC Data Tracker, April 2022
Get Assistance with Vaccines, Testing, and Services
If you need assistance accessing a COVID-19 vaccine or test, you can contact the Disability Information and Access (DIAL) COVID Assistance hotline. DIAL can assist callers with help finding vaccines, schedule appointments, answer questions, and find resources and services. DIAL can also assist with finding essential services like food, housing, and transportation.
Phone Line Hours: Monday-Friday from 9 a.m. to 8 p.m. (Eastern)
Phone Hotline: 888-677-1199 (ASL available with video call)
TTY: First dial 7-1-1, and then relay the 888-677-1199 number
ASL Video Call: 888-677-1199 using phone with video
Email:
Web Chat: Chat online at acl.gov/DIAL
Watch short video about DIAL Hotline services and how to contact the hotline.
If you are looking for information on how to schedule an at-home vaccination, call 1-888-572-0112 or email .
If you've reached out to the above and still need additional assistance, complete the form here and someone will contact you. (through September 30, 2022)
Vaccine Gift Cards for People with Developmental Disabilities and Their Family
Claritas Creative is offering people with developmental disabilities and their family members who get a COVID-19 vaccine can receive a $30 gift card by sending in a picture and completing this short form!
Learn more about how to get your gift card at bit.ly/VaccineGiftCard
Interactive Tools
How high is the COVID-19 Community Level in your county? Click here to find out.
When should you stop quarantining? Click here for the COVID-19 Quarantine and Isolation Calculator
When should you get your next booster? Click here to find out.
---
Staying Safe with COVID Here to Stay (ver en español)
Medical experts are unfortunately saying that "COVID is Here to Stay," but the good news is that there are rays of sunshine: positive things you can do to protect yourself as you start going out and getting back to life in your community, like getting vaccinated, wearing masks, physical distancing, and ensuring you get information about the pandemic from credible sources.
---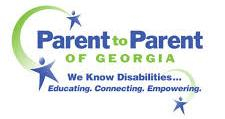 ---
Resources
Click each item below for more information.
+ Key Documents
+ Appendix K
+ COVID-19 Info
+ Employment
+ Health Care
+ Mental Health and Support Resources
+ National Policy
+ Non-Waiver Supports
+ Parents/Caregivers/DSPs
+ Plain Language Materials
+ Social Security & Other Benefits
+ Spanish Language Materials
+ Special Education
+ Weekly Call Materials
To see all documents, visit the main "Georgia Resources" folder via Google Drive.
For additional onformation, visit our COVID-19 Resource page.