Disability Advocates Pack the House to Inform and Educate Legislators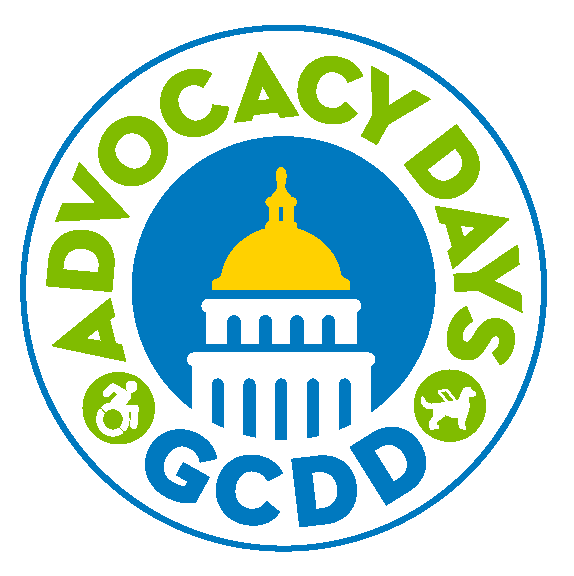 February 14, 2019 (Atlanta, GA) – Over 120 disability advocates came to the Georgia State Capitol on Tuesday, February 12 to meet with their legislators and discuss the importance of Medicaid waivers or Home- and Community-Based Services (HCBS) Waivers for the disability community in Georgia.
HCBS Waivers allow people with disabilities to receive services to live in the community. These waivers support housing, employment, caregivers and therapies allowing people with disabilities to live, work and participate in the community of their choice.
In Georgia, HCBS Waivers are called NOW/COMP (intellectual and developmental disability); ICWP (physical disability and traumatic brain injury); and SOURCE/CCSP (elderly and disabled); and there are over 6,000 people on the waiting lists.
"We want our advocates – whether a self-advocate, family member, caregiver or other ally – to be empowered to connect with their legislators and inform and educate them about issues that are important to them," said Eric Jacobson, executive director of GCDD. "If we let legislators know what matters to us, then we can really be at the forefront of positive change for people with developmental disabilities across Georgia."
The advocates participated in Advocacy Days, a legislative advocacy initiative hosted by The Georgia Council on Developmental Disabilities (GCDD). In its third year, the Advocacy Days kicked off on Tuesday and will take place during the Georgia General Assembly legislative session.
GCDD's public policy team trained advocates on how to approach and speak to legislators on HCBS Waivers. The event also welcomed a visit from Georgia Senator Kay Kirkpatrick (District 32) who encouraged advocates to speak up and build relationships with those who represent them.
The Council is hosting four additional Advocacy Days focusing on Inclusive Post-Secondary Education, Direct Support Professionals, Supported Decision Making and moving people out of institutional settings.
For more information on Advocacy Days and the remaining schedule, visit https://www.gcdd.org/public-policy/legislative-priorities/advocacy-days-2019.html
About the Georgia Council on Developmental Disabilities: The Georgia Council on Developmental Disabilities (GCDD) is the State's leader in advancing public policy on behalf of persons with developmental disabilities. Its mission is to bring about social and policy changes that promote opportunities for persons with developmental disabilities and their families to live, learn, work, play and worship in Georgia communities. www.gcdd.org
###