GCDD Storytelling Project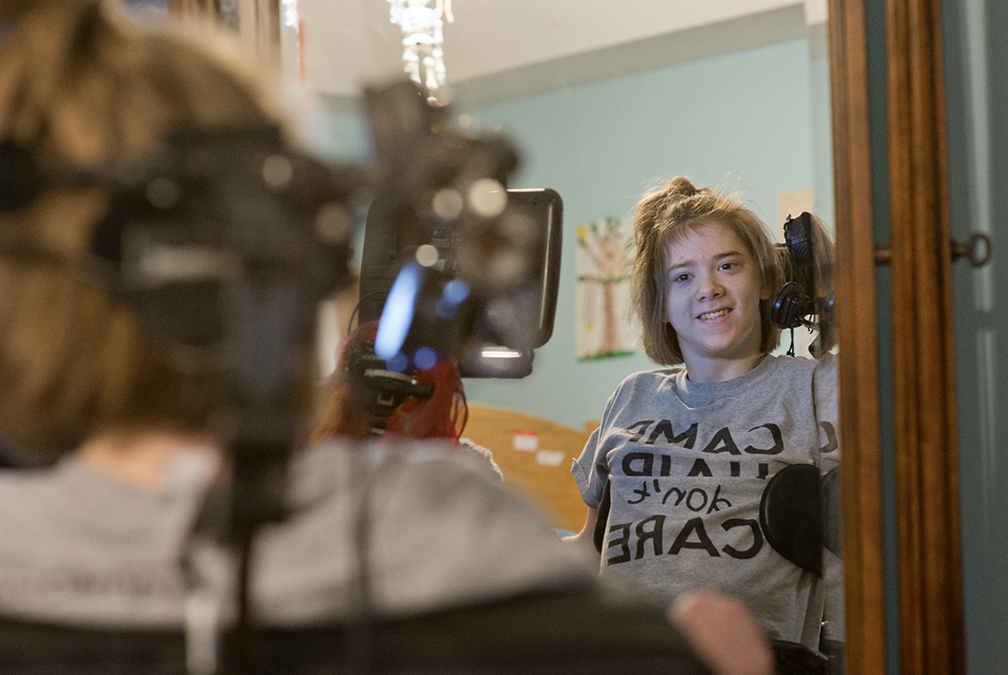 The Georgia Council on Developmental Disabilities Storytelling Project works to create a platform for people living with developmental disabilities to amplify their experiences of living, working, and being a part of the community in Georgia. Please visit our Storytelling Project website.
2019 Storytelling Project
The Storytelling Project is so excited to expand on the stories collected in 2018! This year, we are crafting the stories to have a huge impact in the state of Georgia. The projects we are working on include a short documentary film, which will tell the story of three Georgians with developmental disabilities and the progress and pitfalls of the Medicaid waiver fight. Our Hidden Voices podcast explores the history of the disability rights movement and de-institutionalization in Georgia, as well as six other themes. Finally, we are collecting 25 stories through out Storytelling Project through extended interviews with individuals with disabilities and their families. The stories will include a written article and professional photographs.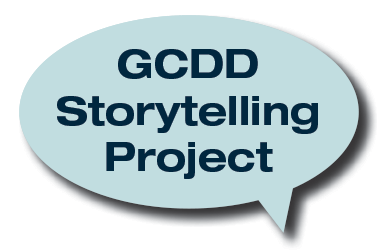 About: The Storytelling Project started in 2018 with the collection of 75 stories from individual from all across the state of Georgia. The Storytelling Project's team collected the lived experience in both written and photographic form. Of the 56 Senate Districts that make up Georgia, 53 districts were represented in 2018. These stories can be seen on GCDD's interactive map here.
Meet the Storytelling Team
L'Arche Atlanta: GCDD's Storytelling Project partner put together a team of professionals to carry out the Storytelling Project with Irene Turner/Storytelling Project Director.
Storytelling Team: Shannon Turner/Lead Story Consultant and Collector, Moira Bucciarelli/Writer, Rasheera Dopson/ Writer. Lynsey Weatherspoon/Photographer, Haylee Fucini/Photographer, Kelly Blackmon/Photographer, Beate Sass/Content Consultant
Documentary Film Team: Michael McDonald/Director & Writer, Zach & Lexi Read/Cinematography
Podcast Team: FRQNCY/Podcast Production partner, Shannon Turner/Podcast Host and Lead Writer Listen Up Audio/Recording Studio
About L'Arche Atlanta:
Founded in 2010, L'Arche Atlanta is a Decatur-based nonprofit that celebrates the unique value of each person and creates lifelong places of belonging. Our unique approach empowers residents with and without intellectual disabilities (IDD) to share their gifts with the world. We build communities where adults with and without IDD join together to create a more inclusive world through outreach, service, and spirituality. In 2018, L'Arche served 737 people through our three programs: Residential Life, Community Outreach, and Advocacy.
L'Arche Atlanta is a member of the International Federation of L'Arche, founded in France in 1964. In L'Arche homes, adults with and without IDD live together and build communities strengthened by faith. Our mission is to make known the gifts of people with IDD, revealed through mutually transforming relationships; to respond to the changing needs of our members while being faithful to our founding core values; and to engage in diverse cultures, working together towards a more human society. We envision a world where everyone has a secure place of belonging in community, where people with and without disabilities can live in mutually transformative relationships, and where all people's gifts are valued and have opportunities to contribute to the wider society.