Georgia Tech's Inclusive College Program Teaches Students to EXCEL Beyond Just Academics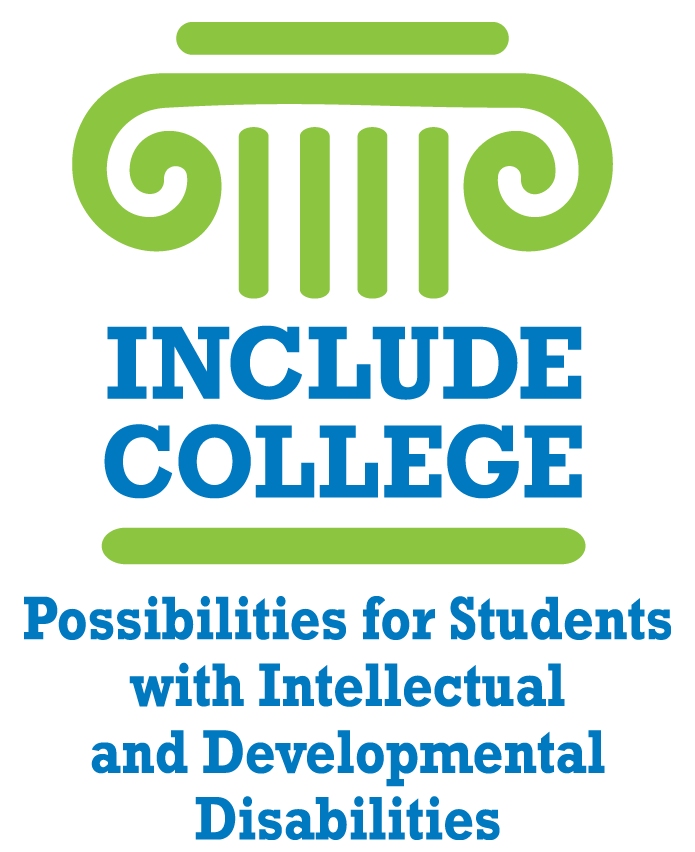 January 14, 2019 (Atlanta, GA) - Georgia Tech's Expanding Career, Education, and Leadership (EXCEL) program begins a college experience in a structured, supportive and inclusive educational opportunity from day one for students with intellectual and developmental disabilities (I/DD). The EXCEL program offers a college experience where students with I/DD learn to be independent, learn from their mistakes, gain the abilities to make their own decisions and critically think.
EXCEL students are strongly encouraged to plan social events, and many participate in inclusive activities with non-EXCEL students. "We have students participating in wrestling, anime, and outdoor clubs, just to name a few," said Ken Surdin, founding director of EXCEL. "Students are also joining campus Christian fellowships."
"Experiencing campus life helps students become more comfortable with others," said Savannah Lee, president of the Student Advisory Board at Georgia Tech and a coach of a fourth- and third-year student. She and the other coaches and mentors help EXCEL students take career classes, create employment goals and find internships while also encouraging independence and meeting goals. "Our jobs range from creating transition and employment goals, to helping students answer texts or create a calendar," she said.
Enhancing that experience is EXCEL's Mentorship Program, which is currently made up of 85 Georgia Tech students from all areas of study and interests. Mentors and coaches capitalize on student strengths to achieve academic and social success in an inclusive college environment.
Drew Taubin, through his classes and working with his mentors and coaches, is now able to get his own groceries, stay on budget and currently has a paid off-campus internship at the Hotel Indigo in Atlanta. Students like Drew, their mentors and coaches meet weekly to discuss their chosen goals and how they can attain them. Once these goals are chosen, students work with specific mentors to help them with cooking healthy food, going to the gym, time management, class work and developing a social network.
Currently, there is a 2:1 ratio of students to coaches and the program has its highest number of students enrolled, since its launch in 2015, at 38. "We are one of the few [STEM] universities with a [college program for students with I/DD], so one challenge is trying to make classes more digestible for students interested in STEM classes," said Luke Roman, one of two EXCEL Mentorship Coordinators.
"The end game is to bring independence in each specific area," said Roman. He works with mentors who help first and second year students. "How do we create self-determination while helping students transition into college life," he questions, adding that each student's person-centered plan is to be followed by mentors and coaches.
EXCEL will have its first graduating class of eight students in spring of 2019, and for all of them, finding a job is a necessity. Before they graduate, EXCEL's career team works to ensure a smooth transition. "The last three semesters, students take classes that cover eight key areas of post-secondary transition financial literacy, transportation, housing, and employment to name a few," said Heather Dicks, one of three EXCEL Career Coordinators. "Our hope is that they are working before they graduate."
To guide that process, first and second year students research what they'd like to do, almost like picking a major, and work four to six hours a week at on-campus internships. Building on their career interests, third- and fourth-year students complete off-campus internships with a range of employers including private businesses and nonprofits, averaging 20-25 hours a week.
Due to his strength in technology, Drew spends some time at his off-campus internship at Hotel Indigo diagnosing computer security issues and was able to fix one of the hotel's printers. Previously, Drew also had internships in Tech's IT department and the Humane Society while balancing his class load.

Surdin says that he wants EXCEL students to have college experiences that mirror their peers but also gets them ready for work experiences. He emphasizes, "We want to help them build the job skills that will get them employed."
Equally important are forming friendships.
Those friendships have been key for Preston Tauscher's 21-year-old son, Chase, a second-year student. Chase is bright but has vision challenges, as well as processing and speech delays that stemmed from being a micro-preemie – he was born 1lb 7oz. According to Preston, Chase needed an inclusive college program with a support system where he could implement strategies to make himself successful in the classroom, socially and with his independence goals. Chase's mentors and coaches, who are also his friends, help him work on his person-centered plan (PCP), class schedule and fluency goals to find him gainful employment.
Socially, Chase is doing quite well. He is part of the Anime Club, arranges game nights with other EXCEL students and explores new restaurants with friends called, "Meet and Eats." Chase is able to balance his social life while having an on-campus internship at Tech's Papermaking Museum. "We're amazed and impressed by how much he's grown from an independence standpoint," Preston stated.

Parents who want to include college for their child have numerous factors to think about and communication can help make the right decision. "A lot of parents want their kids to find independence," Preston says, "But you have to get out and talk to inclusive college programs to find what is best for your child to help them reach their goals."

For Drew's mom, Rhonda, EXCEL's unique blend of fundamental academics and social growth is exactly that. "We always believed [Drew] would live with us forever, but this program has made a life changing impact on him and us as a family," she said. "We are so fortunate to have found this incredible program."
This story is a part of the Include College campaign by the Georgia Inclusive Post-Secondary Education Consortium (GAIPSEC). The campaign aims to spread the word about the possibilities now open to students with I/DD in Georgia. Georgia Tech EXCEL is a part of the Georgia Inclusive Post-Secondary Education Consortium, or GAIPSEC. Housed in the Center for Leadership in Disability at Georgia State University, the GAIPSEC is a collective of organizations, colleges and universities, and government agencies dedicated to ensuring that every Georgia student has access to learning after high school, regardless of intellectual or developmental disability. Currently, there are nine universities in Georgia offering college programs for students with I/DD.