General Assembly unanimously backs 'Gracie's Law'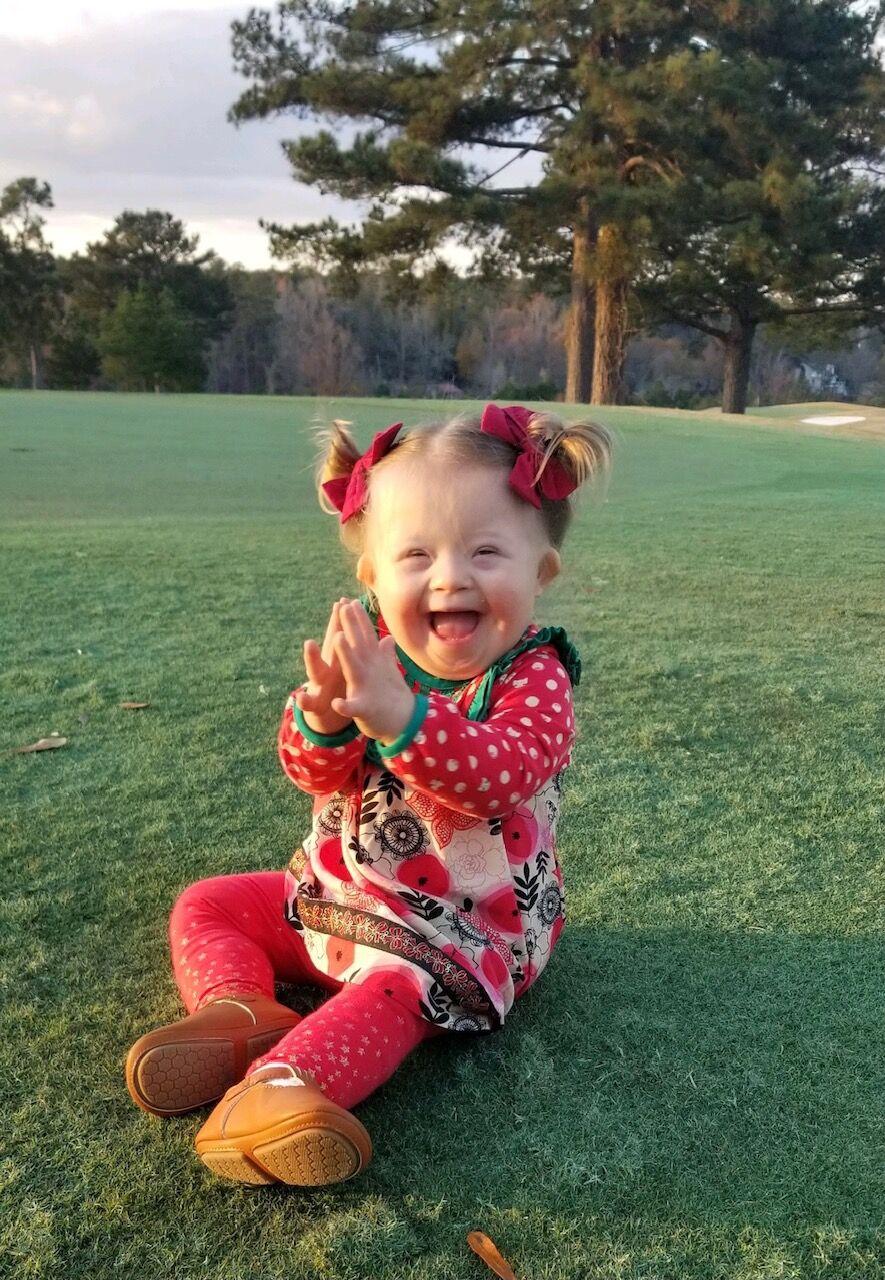 Gracie Joy Noblesby Riley Bunch
ATLANTA - A bill that would protect organ access for Georgians with disabilities is on its way to the governor's desk.
Better known as "Gracie's Law," the bill sponsored by Milledgeville Republican Rep. Rick Williams would open up an immediate pathway through local courts for families who believe a medical provider discriminated against their disabled loved one in need of an organ transplant.
"I'm just very excited that we've gotten this far and it's been very rewarding to do it," Williams said.
The bill is a namesake for 2-year-old Gracie Joy Nobles, who was born with Down syndrome and has a heart defect. Gracie's mother, Erin Nobles, told CNHI after the bill passed that the measure will be "lifesaving."
"Now, because of Gracie's law in the state of Georgia," she said, "we have become a safe haven in that area for people with disabilities."
The bill was two years in the making for Gracie, Erin Nobles and her husband, David Nobles — and not an easy journey. But Erin Nobles is hopeful the bill, expected to be signed into law, will empower other Georgia parents.
"We're not fighting for our children to get priority on the list," she said. "We're finding that our children can get on the list."
Gwinnett Republican Sen. Clint Dixon, who presented the bill in the opposite chamber, said "it ends discrimination, it shows that we value every life, and aligns with the values of who we strive to be as a state."
The Senate added additional language to the bill that would require a medical provider to get permission from a minor's parents before putting a "do not resuscitate" order on the patient's records. The provision folded into the bill is in honor of Simon Crosier, a 3-month-old Missouri child who died in 2017 after a doctor placed a "do not resuscitate" order on his medical file.
"As a parent, I couldn't imagine being robbed of this decision," Dixon said. "Georgia law allows for this very same scenario to take place in our hospitals, and we've heard numerous tragic stories about previous lives that we've lost, and parents rights were not respected regarding their children's medical care."
Nobles said she and her husband were thrilled to hear about the addition to the bill.
"It's really more than what David and I could have even thought or dreamed of," she said. "We got two life-saving bills for the price of one."
Eric Jacobson, executive director of the Georgia Council on Developmental Disabilities, said the organization is excited to see the law pass and pleased over the addition of "Simon's Law." Jacobson said the bill provides relief for parents.
"I think it gives a lot of parents peace of mind," he said. "Now they don't have to worry. If their child that has medical issues and requires a transplant, they won't have to worry that there might be discrimination because of their disability."
This article was originally published on Valdosta Daily Times Online on 3/30/2021.
Also published on 3/30/2021 on the following:
Daily Citizen Online (link no longer active)
Also published on 4/11/2021 in the Washington Times-Herald Online