---

A Digital Newsletter from the Georgia Council on Developmental Disabilities • December 2020

In This Issue:
---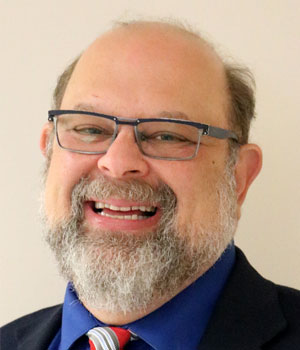 A Message from the Executive Director
On November 3, Americans went to polls, and it appears that Joe Biden has been elected the next president of the United States. While we await his inauguration, many of us have questions about his policies for people with disabilities and who he may appoint to fill the many jobs that will impact people with disabilities. In addition, for those of us in Georgia we still have not elected anyone to the U.S. Senate. The runoff for these offices will be January 5, 2021, and through this vote, Georgians will determine who has control over the U.S. Senate.

The Georgia Disability Vote Partnership, a collaboration between several disability-focused organizations, began work immediately after the election. The partnership is working to get information from the candidates to share with you, and we are also working to share information with the candidates about issues important to people with disabilities and their families. Be on the alert for upcoming information and events from the partnership.

Almost immediately after the runoff on January 5, the Georgia General Assembly will begin meeting. Most of the General Assembly's business will be done virtually, which means that if you have internet access, you may be able to listen in to meetings of the House or Senate and their committees. Also, GCDD will be hosting a series of virtual Advocacy Days to help you connect with your elected officials and talk with them about you and your families' needs around employment, Medicaid waiver waiting lists and other supports.

GCDD thanks all those who participated in our town halls, surveys and focus groups related to the creation of our strategic plan. The information you provided was invaluable to staff and council members as we try and determine the direction GCDD will go with our financial and human resources. We hope to have a draft available to the public in late April or early May.

Finally, I want to introduce you to four new GCDD council members who were recently appointed by Governor Kemp. Governor Kemp appointed Wesley Ford (Jackson), Rena Harris (Lawrenceville), Nick Perry (Stone Mountain) and Lisa Newbern (Atlanta). We welcome them all and hope that you will reach out to them as your representatives to GCDD.
In addition, Evan Nodvin has been appointed as the interim chairperson of the council. Evan has served with GCDD for a number of years and has been a member of the executive committee. Evan will serve until a new chairperson is elected in January. Congratulations to Evan and the entire Nodvin family!

We hope you enjoy reading this newsletter, and we want to hear from you. Let us know your thoughts and comments by writing to Managing Editor Hillary Hibben at .
---
Public Policy for the People: The Race for the Runoff: All Eyes on Georgia

— Alyssa Lee, PsyD, GCDD Public Policy Research and Development Director
Public Policy for the People provides public policy updates as it pertains to people with disabilities here in Georgia.
GCDD is calling on our advocates to make their voices heard once again! Although we just voted in the general election last month (in record numbers, by the way!), we have one more chance this election cycle to make sure we are involved in choosing who represents us at the federal level.
As you might have learned from local and national news, we've got an important US Senate runoff underway, and GCDD is here to try and answer all the important questions.
Q: So what is a runoff election and why do we need to vote for U.S. senators AGAIN?
We like to do things our own way here in Georgia, and our elections are no different. In Georgia, if a candidate does not get the majority of votes (that means 50 percent plus one vote), then the top two candidates go into a runoff, which is meant to give us one more chance to have our say by breaking a very important tie.
This year during the general election, no candidate, in either of the two senate races, received 50 percent of the vote, which is why we are being asked to vote once more.
Q: Okay, we have another vote. Why is this vote so important?
First, this vote is so important because we have the opportunity to elect BOTH of our federal senators, and we only have two federal senators from Georgia, which will make all the difference in how key supports and services are impacted. The saying "nothing about us without us" is critical during this election, and voting is our way of making sure we are represented!
These senate races have also received more attention than usual because the results will impact whether republicans or democrats have control of decision making in the US Senate. This means that we need to be informed on the candidates' views so that we can make sure to vote for the person who will work best for what we want and need in our state.
Q: Wow, this vote is important! Who is running and what are they proposing for Georgia's future?
Below are the candidates for each seat, as well as information on their platforms and voting records.
Sen. David Perdue (Republican-Incumbent) vs Jon Ossoff (Democrat)
Sen. Kelly Loeffler (Republican-Incumbent) vs Rev. Raphael Warnock (Democrat)


Q: Alright, we definitely know more about the candidates. When can we start voting?
Here are the important dates for you to keep in mind:
Monday, December 7: Voter registration deadline to vote in the federal runoff election
Monday, December 14: Advanced in-person (or early voting) begins for the general election runoff for federal offices
Tuesday, January 5, 2021: Federal Runoff Election Day
Q: We're in the middle of the COVID19 pandemic. What if we don't feel safe voting in person?
In Georgia, we are allowed to request an absentee ballot that allows us to vote by mail. Here is how to apply for one:
Visit mvp.sos.ga.gov.
Once there, you will need to enter information including your name, date of birth and county of residence.
If you're not registered, you can do so by supplying your driver's license or state ID number.
Applications can be completed online or printed and mailed in.
Once you get your absentee ballot and fill it out, you can mail it in, but remember, your ballot must be received by 7 p.m. on Tuesday, January 5 to be counted!
If you have worries that your ballot might not make it in time, some counties allow you to easily drop it off at a secure drop box location. If you use a drop box, the drop box MUST be located in the county in which you are registered to vote. You can find the best drop box location for you by contacting your county government. If your county does not have a drop box, you might be able to turn your ballot in in-person at your county Board of Registrations and Elections office.
In conclusion, we hope you feel like a more informed voter! If you have any issues and need additional assistance, especially if you plan to vote in person on January 5, here are a few key resources:
GEORGIA ADVOCACY OFFICE: 800-537-2329
THE GEORGIA DEMOCRATS VOTER PROTECTION LINE: 888-730-5816
THE REPUBLICAN PARTY OF GEORGIA: 404-257-5559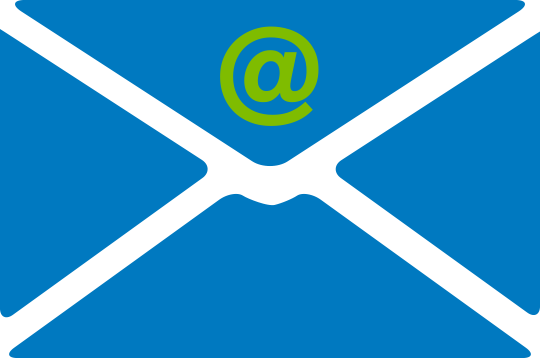 GCDD Public Policy Team
Public Policy Research & Development Director Dr. Alyssa Lee:
Legislative Advocacy Director Charlie Miller:
---
— Alyssa Lee, PsyD, GCDD Public Policy Research and Development Director
Advocates, it is almost that time of year again where we all work to make our voices heard during Georgia's legislative session. Traditionally, GCDD has hosted five Advocacy Days each session, which are opportunities for people with developmental disabilities and their allies to learn about important issues to the disability community. Attendees also learn how to participate in the legislative process by connecting with their legislators.

Typically, our Advocacy Days have been in-person events where advocates can meet their legislators at "the ropes" of the Georgia State Capitol; however, COVID-19 has created an environment that makes in-person advocacy currently unsafe. As a result, GCDD is moving our well-attended, in-person advocacy days online! Rather than our typical five events, we will have three virtual events that include a full agenda, including background and context on the issue of the day; training on how to advocate; and opportunities to interact with legislators.
In addition to our Virtual Advocacy Days, we will also host our first virtual Advocate Awards ceremony after the legislative session as a way to celebrate the hard work of each of our advocates during the 2021 legislative session!
Here are our current dates and topics, which are subject to change depending on the nature of the upcoming session:
Wednesday, January 27: Advocacy Day #1
Topic: Home and community-based services (HCBS) Medicaid waivers
Tuesday, February 16: Advocacy Day #2
Topic: Inclusive post-secondary education (IPSE)
Tuesday, March 2: Advocacy Day #3
Topic: Competitive, integrated employment/supported employment
Thursday, April 15: Advocate Awards Ceremony
Be on the lookout for additional information about how to register and what to expect during our 2021 Virtual Advocacy Days!
---
Governor Brian Kemp has named four state residents to the Georgia Council on Developmental Disabilities (GCDD) and reappointed six other individuals. The goal of the council's work is to increase opportunities for independence, inclusion, integration, productivity and self-determination for all persons with developmental disabilities.
New to the council are: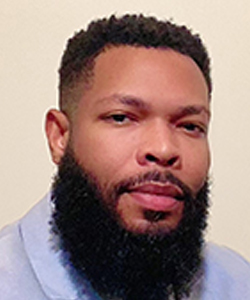 Nick Perry is a sibling of a person with intellectual and other developmental disabilities (I/DD), a foster parent to children with I/DD and a professional in the disability field. Perry explains, "I joined the council because advocating for and with individuals with I/DD is a part of my identity and being a part of the council aligns with that." Perry hopes to bring awareness to issues impacting Georgians living with developmental disabilities from the perspective of his family members as well as all he serves. He resides in Stone Mountain. Perry is inspired daily by the words of Job 29:14-16: "I put on righteousness as my clothing; Justice was my robe and my crown. I was eyes to the blind and feet (to those who could not walk). I was a father to the poor; I took up the case of the stranger."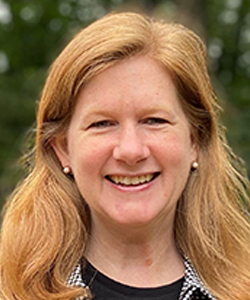 Lisa Marie Newbern previously served the council as a family advisor. She will participate as a parent advocate on GCDD. Newbern lives in Atlanta. She says, "I hope to help make a difference for all those who have developmental disabilities as well as their loved ones and friends. Working with the council and all its partners, I want to help create inclusive communities that value those who have developmental disabilities and support opportunities for them across the lifespan — from learning and playing to working and worshiping." In addition, Newbern says, "Being a mom is most important to me. I can never get enough time with my kids!"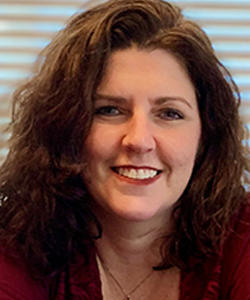 Rena Harris is the executive director of Georgia Options, Inc. She has spent nearly 25 years working with individuals with I/DD and will represent her organization on the council. She says she wants to be at the table, doing everything she can to ensure true inclusion and equity for fellow citizens with developmental disabilities. Her goal in working with the council is that people with developmental disabilities, especially waiver recipients, are able to access the same choice and opportunity as those without disabilities. Right now, however, Harris says, "I'm in the process of surviving with two teenage daughters during digital learning." Harris lives in Lawrenceville.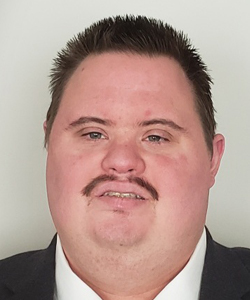 Wesley Ford is a self-advocate appointed to the council. A resident of Jackson, Ford says, "My passion is to share information through various ways that lead to a better understanding of Down syndrome and other disabilities. I want people to know and understand that special-needs individuals are capable of making a powerful impact in their community if they are given the opportunity and the support that they need!" Ford's life goal is to help all people discover their limitless possibilities through various programs, events and training, which he shares on his Facebook page. Ford says he has a voice and the right to participate in advocating for changes.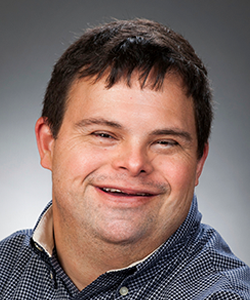 Council member Evan Nodvin was reappointed for another council term by the governor. Nodvin is serving as the interim chair of the council. An Atlanta resident, he works at Canterbury Court as a kitchen assistant. He is a graduate of Partners in Policy Making; a graduate of My Voice, My Participation, My Board; a past Buddy of the Year for the Down Syndrome Association of Atlanta; a co-chair of the Special Friends Sabbath Inclusion Program at Congregation B'nai Torah in Atlanta; and a gold-medal Special Olympian. Nodvin enjoys speaking on employment and self-advocacy, as well as the importance of the Medicaid waiver to achieve independence.
Additionally, these people were reappointed to GCDD:
Nandi Isaac will continue to serve as a self-advocate on the council. She is from Macon.
Deborah Hibben is a parent advocate who is a retired high school administrator. She resides in McDonough.
Teresa Heard is a parent advocate for her 20-year-old son and lives in Albany.
Dorothy Harris is a self-advocate who resides in Fitzgerald. She is the secretary for People First of Georgia.
Parker Glick lives in Decatur and is a self-advocate. He previously served as the chair of the council's executive committee.
The council is a 27-member board, appointed by the governor and comprised of at least 60 percent individuals with developmental disabilities and family members along with policymakers that represent various agencies and organizations having a vested interest in persons with developmental disabilities.
If you are interested in more information about GCDD or would like to apply for the council, you'll find the information and application available online
---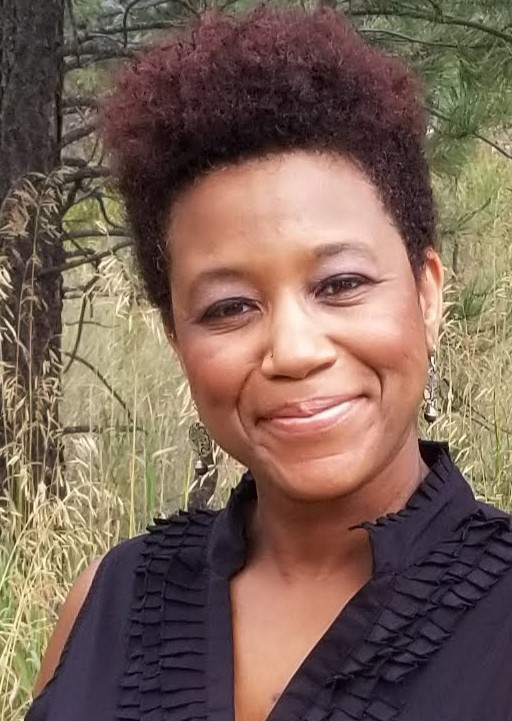 As the policy and advocacy fellow at the Georgia Council on Developmental Disabilities (GCDD), Naomi Williams supports GCDD in promoting public policy that creates an integrated community life for people with developmental disabilities, their families, friends, neighbors and all who support them. Williams also assists GCDD in its ongoing efforts related to the 2021 legislative session of the Georgia General Assembly, as well as in the organization's federal advocacy efforts.

Working alongside the public policy team, Williams tracks legislation and prepares updates; attends critical legislative and organizational meetings; helps execute virtual events; works to engage grassroots advocates; develops advocacy- and policy-related materials; and more.

Williams brings to GCDD 20 years of professional experience in myriad roles. For the past decade, Williams has served as a family support coordinator for a health care organization. She helps patients and families navigate systems while also supporting staff, patients and families by providing parent engagement activities; hospital and community resources; grief support; stress management techniques; and program development to enhance the patient experience and process improvement.

After earning her bachelor' degree in health and physical education from Augusta University, Williams received a master's degree in public health from Walden University. She later honed her advocacy skills through such endeavors as interning at her local American Cancer Society branch; focusing on how to reduce racial disparities in infant and maternal mortality with a grant-funded, rural Healthy Start program; serving as a yoga instructor and grief support coach; earning ethics in healthcare leadership certificates; and most importantly, raising her son.

"Raising my son with significant disabilities means I continue to navigate the systems that allow people to be active members in their communities and achieve a meaningful quality of life," said Williams. "My personal and professional experience continues to inform my work, and I am excited to further it as a part of the GCDD team."

Constant in her ventures is Williams' desire to help people and be a source of edification for her community, as evidenced in how she invests her time – both on and off the clock. Among her current roles, she serves as co-chair of the Patient Family Centered Care Partners Diversity Equity and Inclusion Workgroup.

"Public health and health services are such broad fields with unlimited paths, and I love the learning and teaching opportunities they afford," said Williams. "I thrive on sharing knowledge and empowering people, and I look forward to doing that at GCDD, albeit in nontraditional ways."

Originally from western Pennsylvania, Williams makes her home in Evans, Ga. She is a proud mom to her 11-year-old son, an abstract artist and endurance athlete, who is also diagnosed with spastic quadriplegia cerebral palsy and cortical visual impairment. When she's not working, Williams enjoys getting outdoors and exploring new places – cityscapes and countryside alike. She thrives on spending time with family and friends; completing long bike rides; cheering on her son during races; and taking long, deep breaths on her yoga mat.

Williams will serve as the GCDD policy and advocacy fellow through June 1, 2021.
---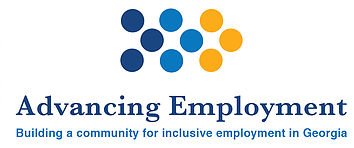 Advancing Employment is dedicated to building a community for inclusive employment in Georgia. Through Advancing Employment, individuals with disabilities, their families, service providers and others interested in employment can learn and connect with one another. Advancing Employment supports provider transformation through technical assistance, training, information and resources to ensure supports successfully foster competitive, integrated employment.
In December, Advancing Employment will host two webinars focused on self-employment and what's next for competitive, integrated employment. Learn more below and register today!
Tuesday, December 8, 2020 | 2 p.m. to 3 p.m. | Rhode Island's Self-Employment Initiative

Presenter: Sue Babin, Rhode Island DD Council

Sue Babin, from the Rhode Island DD Council, will lead the conversation on all things self-employment — including human services and entrepreneurial initiatives. Babin has helped people with disabilities and their families start, operate many businesses and turn a profit! Among other things, she will discuss the role self-directed waiver services play in self-employment.

Register here for December 8th Webinar
Tuesday, December 15, 2020 | 2 p.m. to 3 p.m. | A Year in Review: An Advancing Employment Panel on ACRE, the CoP and What's Up Next!
Presenter: Doug Crandell, MFA, Director of Advancing Employment Technical Assistance Center, Institute on Human Development & Disability, Center for Excellence in Developmental Disabilities Education, Research & Service (UCEDD)

This informative and entertaining forum will feature panelists from Georgia's Community of Practice. The panel will include people who've gone through Association of Community Rehabilitation Educators (ACRE) training, Georgia Vocational Rehabilitation Agency counselor(s) and other surprise guests. The panelists will discuss training, collaboration, and momentum regarding topics as wide-ranging as supported self-employment, economic development, credentialing and social capital.

Register here for December 15th Webinar
---

Runoff Dates for the 2020 US Senate Race in Georgia:

December 7: Voter registration deadline to vote in the federal runoff election
December 14: Advanced in-person or early voting begins for the general election runoff for federal offices
January 5, 2021: Federal Runoff Election Day
Voters can request an absentee ballot or vote early. Early voting begins December 14, and Election Day is January 5, 2021.
Tags: GCDD, Developmental Disabilities, enews, newsletter