DD Action Month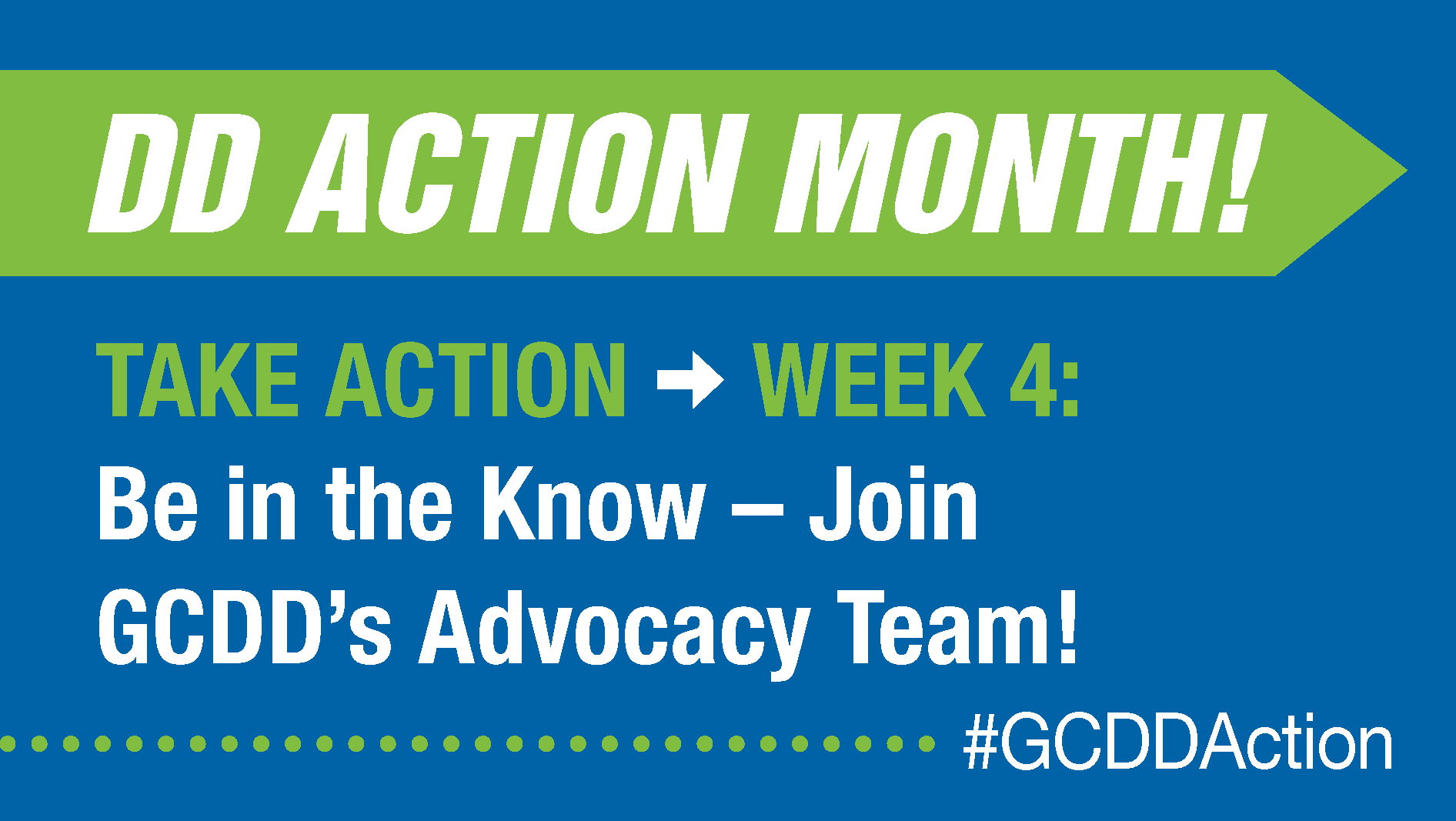 The Georgia Council on Developmental Disabilities (GCDD) recognizes March as Developmental Disabilities (DD) Awareness Month. The goal for this month is to create awareness about developmental disabilities, teach the importance of inclusion within every aspect of life and to share the stories of individuals with a disability to show that a successful life is possible. This year's theme is "See Me for Me!"
GCDD believes that while awareness is key to advocacy, we need to take action! We have declared this month "DD Action Month" and we want you to get involved!
Throughout March, GCDD will post weekly action items on this webpage and on our Facebook and Twitter accounts to raise awareness of the voice of the disability community. These simple calls-to-action will include:
Week 1 (March 5 – 9): Register for GCDD's Medicaid Advocacy Day on 3/15!
We need your voice at the Capitol!
Participate with us, speak with your legislator and share why Medicaid is important to the lives of people with disabilities and their families.
Week 2 (March 12 – 16): Call or write your legislator!
Week 3 (March 19 – 23): REGISTER TO VOTE!
2018 is an important election year! From the entire US House of Representatives to Georgia's Governorship to local elections, all of our voices need to be hear at the polls!
Are you registered to vote? If you are, that's great! Encourage at least three of your friends to register as well! Register here: http://sos.ga.gov
Download GCDD's Disability Guide to Voting here: https://gcdd.org/the-disability-guide-to-voting.html
Week 4 (March 26 – 30): Join our Public Policy Advocacy Team!
GCDD's Public Policy Team offers information on legislative priorities, grassroots advocacy and the Public Policy for the People eNewsletter to help keep you informed of what's happening on the state and federal levels.
Read and sign up for Public Policy for the People: https://gcdd.org/public-policy/public-policy-for-the-people.html
Wondering how else you can get involved?