Real Support Resources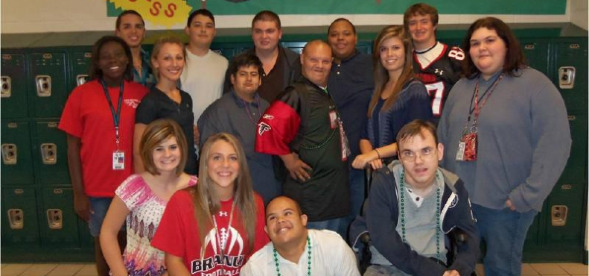 GCDD's priority is to continue its efforts to increase funding for home and community-based services, as well as the quality of those supports. Below are several resources related to home and community-based services opportunities. For more information on GCDD's vision, supported efforts and public policy initiatives on Real Supports, Click here.

Atlanta Legal Aid
404.524.5811
www.atlantalegalaid.org

Canine Assistants
770.664.7178 – 800.771.7221
www.canineassistants.org

Center for Self-Determination
734.722.7092
www.centerforself-determination.com

Center for the Visually Impaired
404.875.9011
www.cviatlanta.org

Champions for Children Community Foundation
404.688.5525
www.atlc.org

Children's Special Services, LLC
770.394.9791
www.childrens-services.com

Connections for Special Parents
706.245.6095
www.cspofnortheastgeorgia.org

Developmental Disabilities Ministries
770.623.4899, 888.340.5280
www.ddmga.org

Georgia Council on Develomental Disabilities Guardianship Guide
GCDD Guardianship Guide
Hard copies can be obtained through the GCDD main phone line at (404) 657-2126.

Georgia Council on Develomental Disabilities Proxy Care Guide
GCDD Proxy Care Guide
Hard copies can be obtained through the GCDD main phone line at (404) 657-2126.

Georgia Canines for Independence
404.735.DOGS
www.gcidogs.org

Georgia Department of Behavioral Health & Developmental Disabilities
2013 Agency Guide

Georgia Department of Public Health- Children and Youth with Special Needs
800.822.2539
www.health.state.ga.us/programs/specialneeds/index.asp

Georgia Little League Baseball LLB Georgia Challengers
www.llbgeorgia.org/custpage.php?cid=88

Health & Safety NIOSH Topics Safety & Health
404.657.2258
www.cdc.gov/niosh/topics

Home Living & Developmental Disabilities
404.657.2258
www.dbhdd.georgia.gov/developmental-disabilities

Interfaith Disability Connection
888.340.5820
www.interfaithdisability.org/
805.967.2841

Pediatric Environmental Health Specialty Unit – Emory University
404.727.9428
www.aoec.org/pehsu/serviceareas.html


Early and Periodic Screening, Diagnosis and Treatment (EPSDT) Documents:


Providing accurate information about publicly and privately financed long-term supports and services.

Offering a consumer-oriented approach to learning about the availability of services in the home and community.
Alleviating the need for multiple calls and/or visits to receive services.
Supporting individuals and family members who are aging or living with a disability.
Georgia 's ADRC currently serves all of the 159 counties across the state. For more information or to receive assistance contact an ADRC near you. You may visit the ADRC website to learn more at: http://www.georgiaadrc.com/