GCDD works behind the scenes with individuals and groups on the grassroots level through its Real Communities Initiative. The Better Together Mini Grants program in Milton is one of seven Georgia projects currently supported by funds from GCDD and here's a perfect example of our Real Communities vision. Read how Milton community members of all ages and abilities joined together to meet a teenage girl's goal.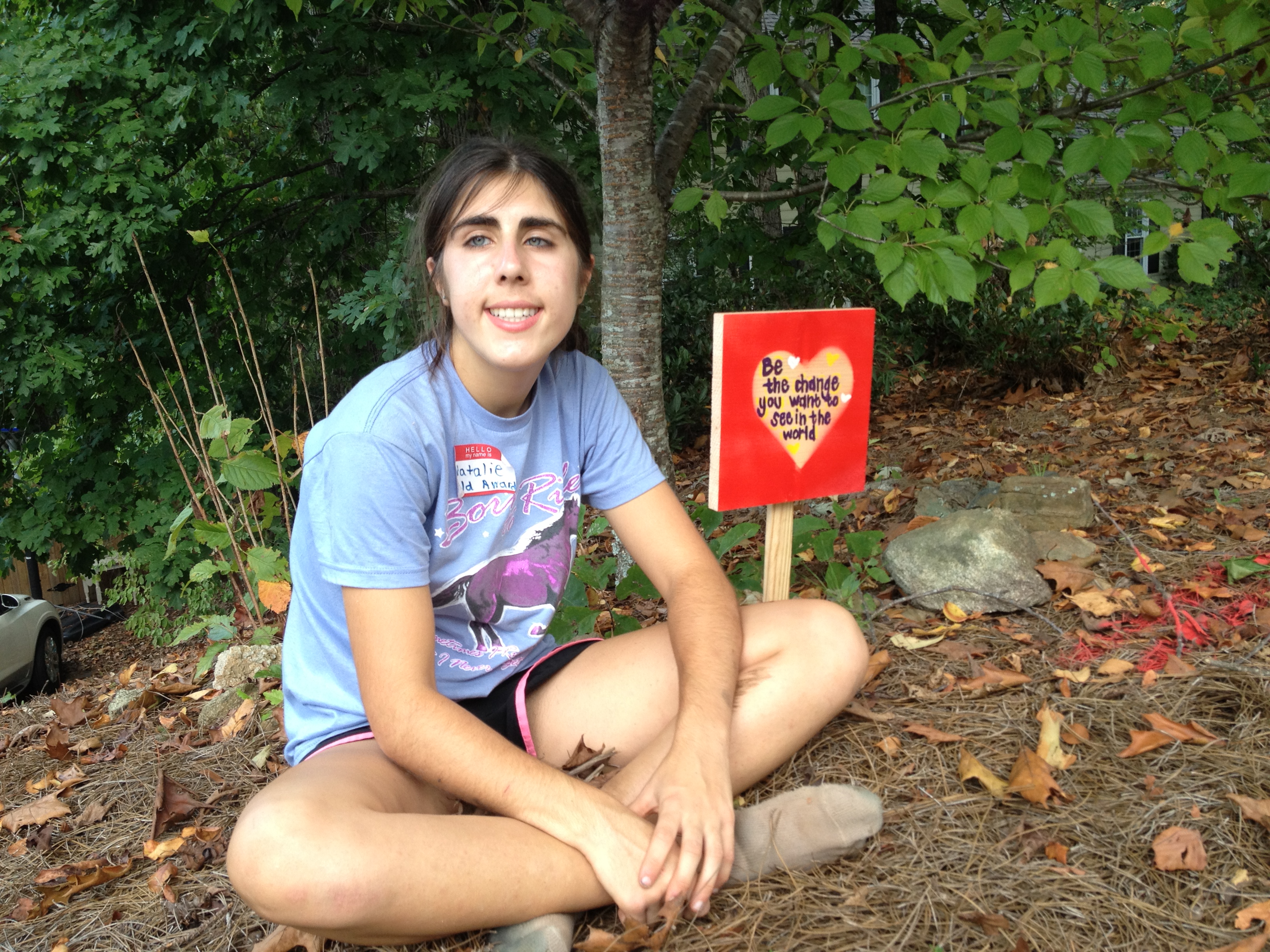 Hi everyone. My name is Natalie Anderson and I had a very moving Girl Scout Gold Award experience recently. For those of you that don't know, the Girl Scout Gold Award is the highest award you can achieve in Girl Scouts, very similar to an Eagle Scout for Boy Scouts. (And by the way, did you know that Girl Scouts is 100 years old this year!) My Gold Award project was so special to me because I could see so many people bonding and working together to help out a program that I love, Special Equestrians of Georgia.

I always knew that I wanted to help this group, a nonprofit therapeutic riding program in Milton, GA, for my Gold Award but my opportunity came from the City of Milton's Better Together Mini Grants program, whose purpose is "to involve people of all abilities in enhancing and strengthening local communities by fostering genuine relationships." I really didn't know much about Better Together or GCDD, but it turns out my goal and theirs was identical: to bring together people of all abilities to have fun and form relationships through working together. For me this meant a project at the barn. Another one of my goals was to create awareness through this project about people with disabilities and how therapeutic riding helps because it sure helped me.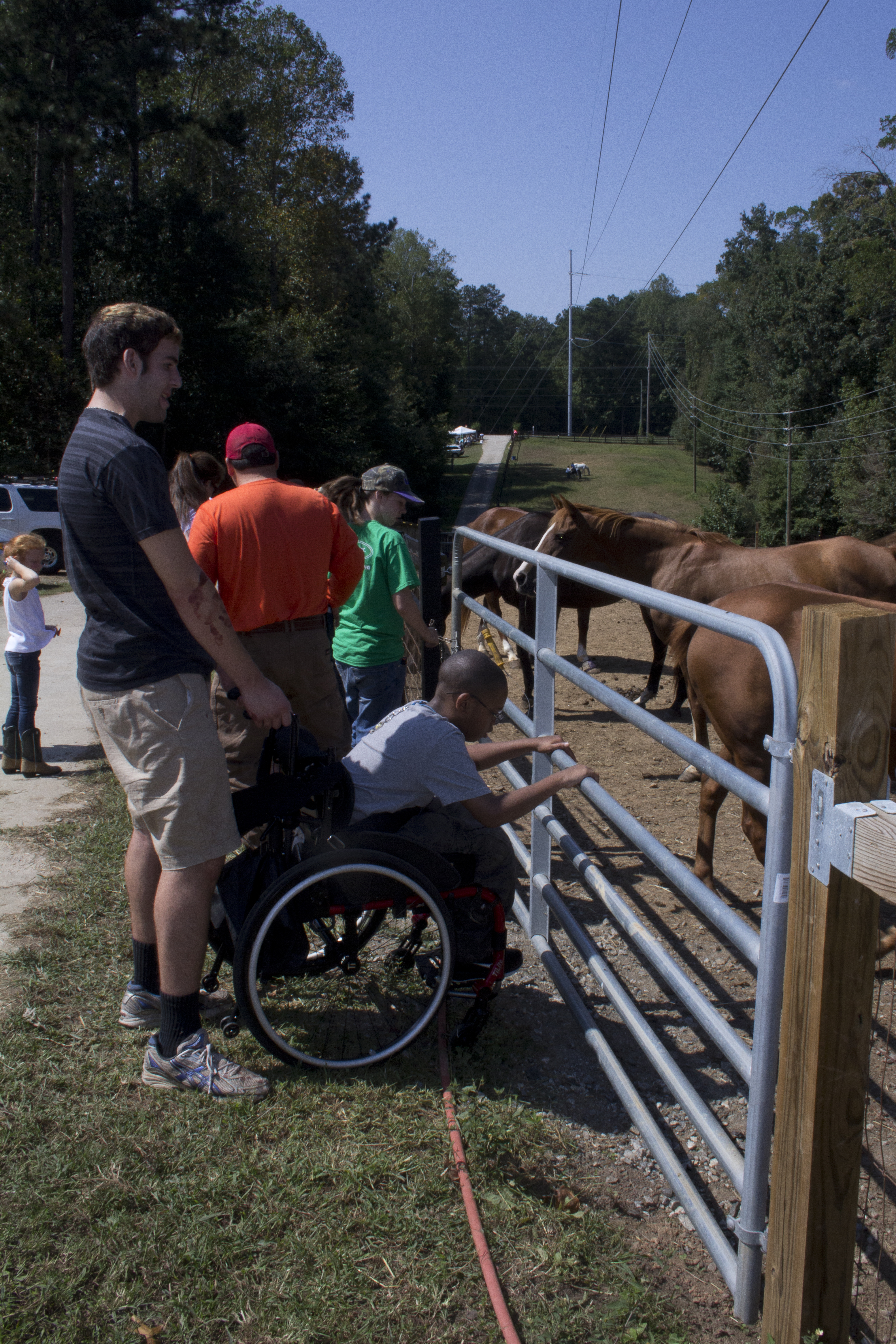 The reason this is so important to me is I was born with a balance disability. I walked with a walker until first grade and did therapeutic riding since I was three years old but this does not stop me at all. I am independent by all means, thanks to a lot of hard work and the effort of my entire community.

I started formulating my Gold Award idea in March after being introduced to Better Together by a friend completing a community project through the program. There was a lot of paperwork but I got it all done and I went to the Girl Scout Council in June to get approved. For my event I was incorporating the philosophy of the GCDD Real Communities Initiative and Milton's Better Together Mini Grants program with the philosophy of Special Equestrians of Georgia. I wanted everything to be perfect.

My plan was to build an upper pasture the size of a football field so the therapy horses could rotate more often and be safer. I also wanted to finish our lower stalls we were constructing, stain the barn and paint everything else that needed to be painted. In addition to this, I wanted the event to be fun, so I had a BBQ and some arts and crafts stations. For one of the arts and crafts, we decorated hearts involving The Milton Love Project for their use in the community. (The Milton Love Project is a partnership of citizens supporting and encouraging neighbors in an anonymous way with random acts of kindness.)

My event was September 22nd and I had a lot to do but everything came together. So many friends and family were so generous and gave donations. So many companies were so understanding of what I was doing. Even as I sent out donation request letters to friends and family or as I presented my project idea to corporate sponsors like G.C.BBQ, Tractor Supply and Anderson Lumber, I was able to spread my message of the missions of Real Communities, Better Together and therapeutic riding programs like Special Equestrians. My goal of bringing the community together was really happening.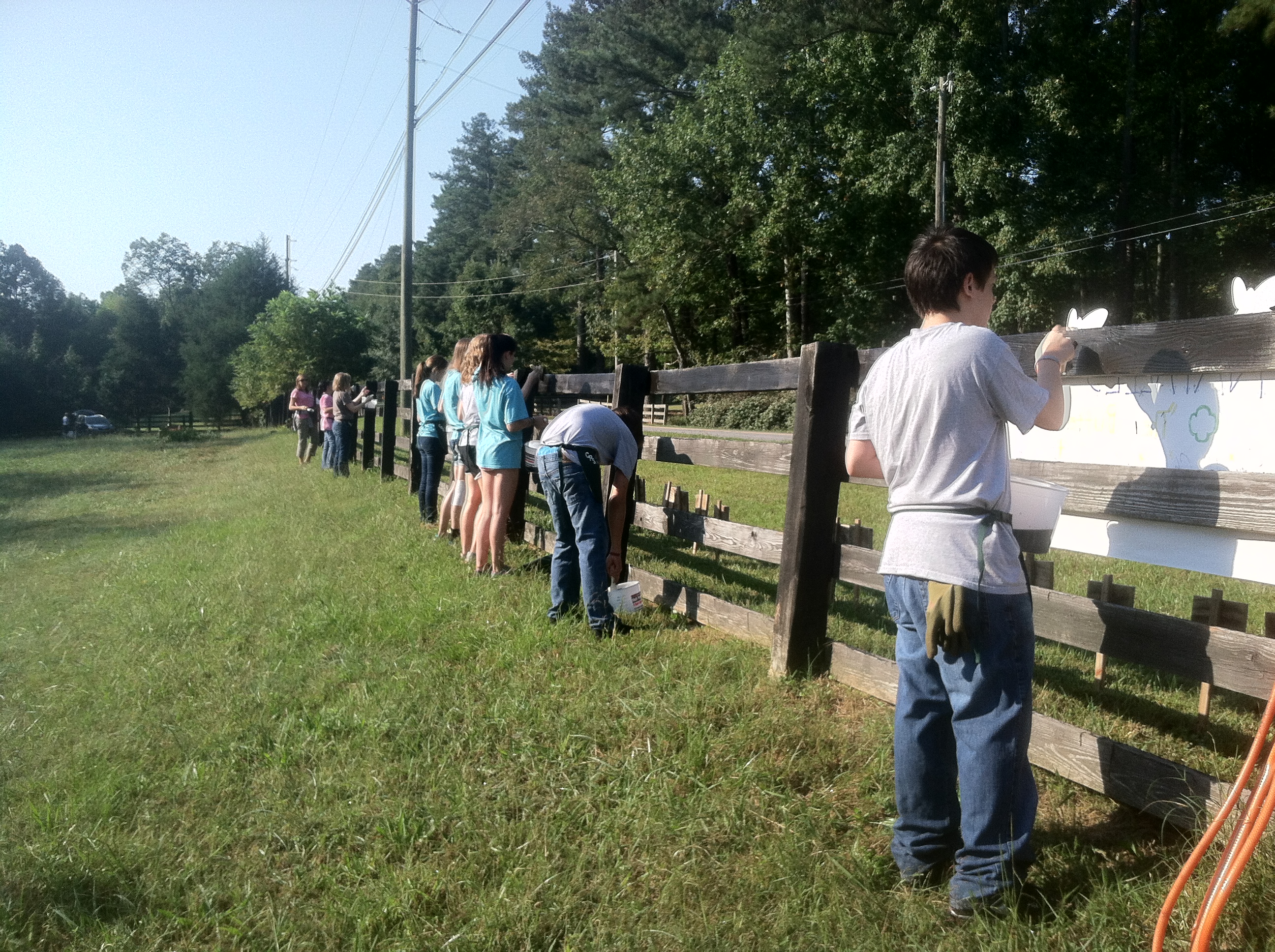 That day went so smoothly, and we got all of the projects done and everyone had a blast! There were very few problems but whenever there was a small glitch either Mom, my troop leader, my Gold Award advisor or I would be there to help. I wanted to include everybody and make sure they were having fun. On the day of my event, so many different organizations came out and helped me: Top Soccer, my Girl Scout troop, my Walton H.S. school friends, neighbors, my Life Group, Special Equestrian families, the Milton community, Milton Love Project, and even high school kids from Kell H.S and Young Men's Service League of Milton and Alpharetta . It was lovely to see everyone coming together to help me accomplish something I am very enthusiastic about. It was also lovely to see people forming genuine relationships, whether with or without disabilities.

We had a wide range of people: young people, older people, people in walkers and wheelchairs and people that had no apparent disability; everyone just working together to make it a fun, productive day. Also at the event I honored the Milton firefighters for all their hard work. Not only did I celebrate them but they worked and helped us out so much.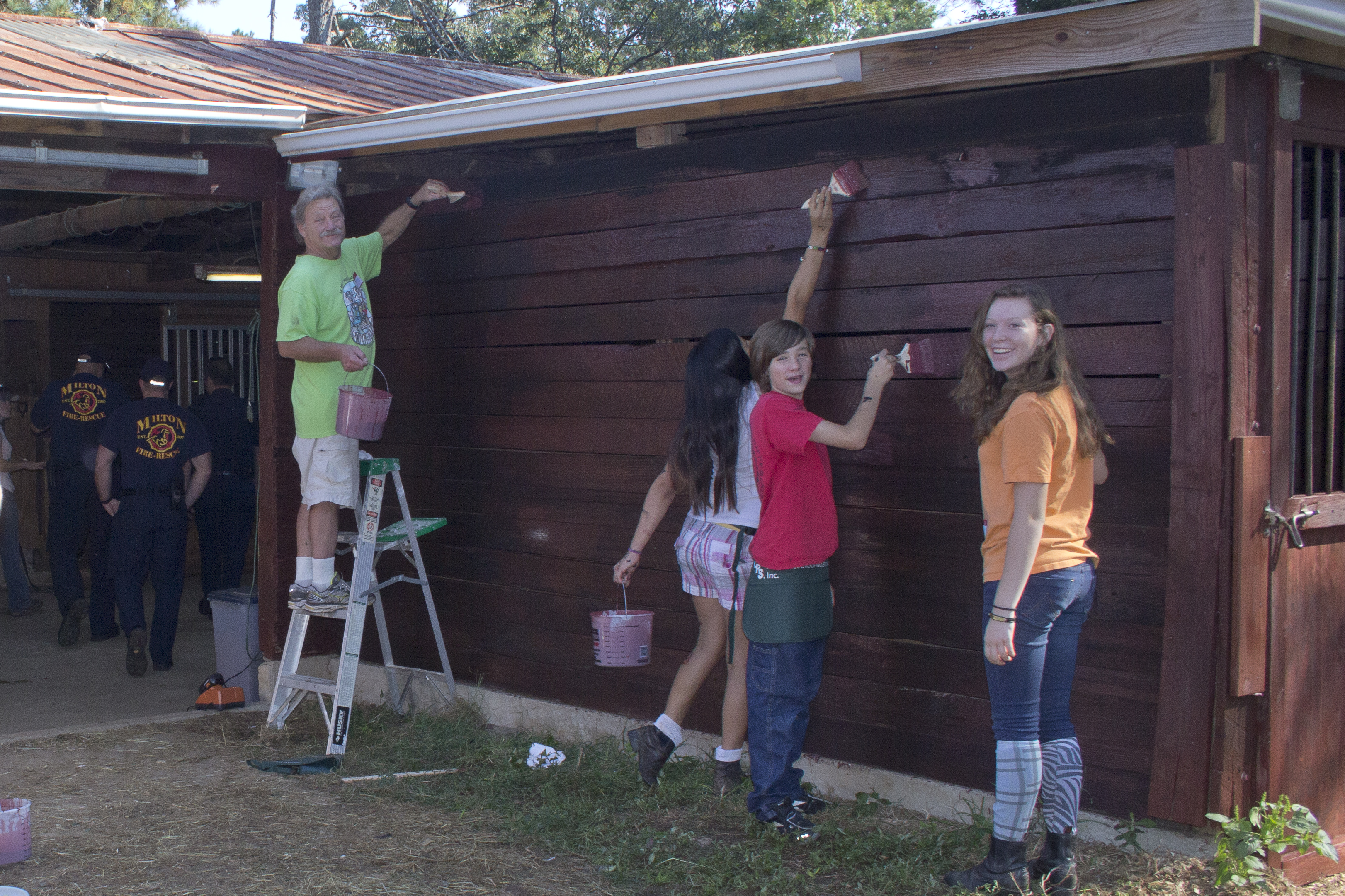 At the end of the day, I had 162 people that joined the fun! I also found out I had impacted and benefited so many people. A four-year-old was at my event and she was raving about my Gold Award to her Pre-K class. All her Pre-K friends were saying they wanted to go to my event and hoped they could join Girl Scouts and get their Gold Award someday. We accomplished so much, pounding and painting and putting up fences for the horses. My friends and family said the event was amazing! Some people said I would be a great event manager! Who knows what good things the future will bring, but what a great opportunity we all had that day to stand side by side in the community and help each other and have fun!

When it came around to my event, I had raised over $2,300 and I also was awarded a $500 mini-grant from Better Together which in a large part funded the party part that everyone enjoyed. I was so intrigued and happy about my event. That day I got up at 6 AM and didn't stop until 4PM and we left the farm. I was exhausted, but all 162 of us accomplished so much. It was all worth it!! Thanks City of Milton Better Together for inspiring me!
Comments
(0)
Subscribe to this comment's feed
Show/hide comments
Write comment
Show/hide comment form